TWAAANG! …
*hurried footsteps*
[Enter CHIEF DISCIPLE]
The Chief Disciple of The Temple appeared and rushed forward to kneel on one knee before the High Priestess.
My High Priestess 教主!

Your … hair! Your … face …!!! *points trembling fingers*

I know it's Halloween Eve but …
*cough cough*

Yes I know.

These consecutive O Level Maths flying daggers throwing cum solutions cum comments replying have greatly affected my 元气 and taken a toll on me.

And it's not helpful when they scheduled a lethal AMaths/Chemistry Terror Tuesday to tekan our disciples, especially that 8 am AMaths paper which caused me to miss many hours of my beauty sleep.

*cough*

My beautician is going to have her work cut out for her after this!
So my High Priestess 教主! Do you still have energy for one more paper? I heard it's quite easy …
This time the air suddenly went deathly still as she closed her panda eyes and seemed to pause for an eternity.
When she began, she pounded on her guzheng like never before, churning out frantic, angry mathematical notes that rocked the very foundation of The Temple, and sent a wild tempest that whipped through the streets of Novena – causing leaves to fly around like kinematic particles with numerous turning points, and cups from the nearby Gong Cha stall to bounce off the floor like modulus graphs (the floor being the x-axis).
And so, her unearthly tune went faster and faster and faster …
twaaang! twaaang! twaaang! TWAAANG! TWAAANG! TWAAANG! TWAAANG! TWAAANG! TWAAANG! TWAAANG! TWAAANG! TWAAANG! TWAAANG! TWAAANG! TWAAANG! TWAAANG! TWAAANG! TWAAANG! TWAAANG! TWAAANG! TWAAANG!
… until, one by one, the strings of her musical instrument began snapping and her fingers started to bleed *ewwwwe* … until the following shot out:
Click the

button and grab it here!
Latest version:
1.1: Q3(iii) & Q5(iii) – removed the + c in the definite integrals
1.2: Included the short & sharp alternate segment theorem method for Q4(iii)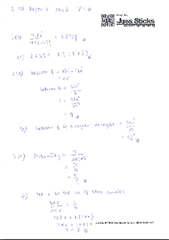 Access it
here
if you're having trouble accessing it on Facebook using your state-of-the-art smartphone 🙁
N.B. As usual, please, please leave a comment should you spot any mistake in the solution.
---
The tune ended as abruptly as it began.
With that, the High Priestess Merlion-ed spattered a spray of blood from her mouth before collapsing to the floor.
On seeing this, the Chief Disciple rushed forward to cradle her in his arms.
My High Priestess 教主! Are you alright???!!!!
With a trail of blood flowing from her trembling lips, she gathered her last ounce of strength for the following words.
No … more … maths. Till … next … year.

Gan … batte … to … all … for … your … remain … ing … papers.

NEVER … STOP … LEARNING.
*goes limp*
来人啊! 来人啊!
[EXEUNT]
End of Act I