Hello again everyone,
After having taken possession a certain booklet, I'm sitting in my sister's car, looking up at the bright blue morning sky, while sending out this series of codes:
Q1-10
CCBCB AACCB
Q11-20
DCBDB CBADA
Q21-30
ACABC BCBAB
Q31-40
DC

B

DA BDDAD
Note: Answer for Q33 has been changed to B. Sorry for the misinformation! 🙁
Do they tally with yours?
Update: The list of workings and explanations for each of the answers (where applicable) have been compiled (along with the questions at the end)!
You may access here by clicking the

button (if you haven't yet done so).
Latest version: 1.1: Q38 – corrected typo and updated explanation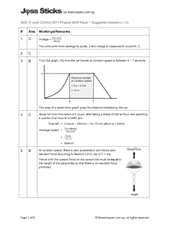 Hopefully this will help in some way to settle some of the debates regarding some of the answers (and hopefully not create more in the process!)
Good luck for those of you with your remaining Science MCQ papers! ALMOST THERE!!!