Hello again everyone.
Once again, my 师姐 and I have drafted list of suggested answers for this year's Physics 5058 MCQ Paper 1, which appears to contain a fair bit of bizarre controversies pertaining to skydiving, weird diodes, push-ups etc.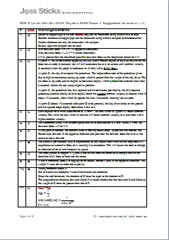 With all the "Confirm I'm right and you're wrong!!!!!" flying around, please leave a comment if you spot any mistake, typo and/or wish to violently disagree with clarify any of the explanations given.
Good luck for those of you with your remaining papers! WE'RE ALMOST THERE!!!