… continued from here.
*SELF POWERS UP*
---
11 Nov 2013
Keep Calm And Shade Well
Exhausted from helping to prepare four intensive days of Science MCQ workshops, I slumped against my chair at The Temple.
After running around to ensure every student in these small, cosy classes gets the necessary attention, material, and of course the food that everyone's raving about, I'm quietly confident that they've all been 传受-ed the necessary 功力, foundational & conceptual knowledge for the last, last leg of their epic O Level journey.
Speaking of which, the first of this week's shading aka tikam-tikam exercise should have ended just this morning …
The list of workings and explanations for each of the answers (where applicable) have been compiled!
Latest version: 1.1: Q28 – corrected typo in mole calculation. Mole ratio of HCl to H₂ should be 2 : 1 (instead of 1 : 1) *bleah*
Access here by clicking the

button (if you haven't yet done so).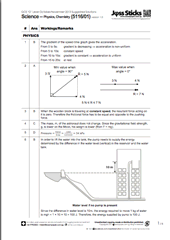 Access it
here
if you're having trouble accessing it on Facebook using your state-of-the-art smartphone

Do they tally with yours? As usual, please, please leave a comment should you spot any mistake in the solution.
Note: If you are taking Physics/Biology or Chemistry/Biology, the set of Physics/Chemistry MCQs in the relevant section of your paper should be exactly the same.