… continued from here.
*SELF POWERS UP*
---
25 Oct 2013
No More Halloween's Eve
On the day when AMaths Paper 2 doesn't fall on Halloween's Eve for the first time in a long, long time, there were no AMaths student at The Temple. The drilling works at Udders Ice Cream downstairs have also completely stopped.
This left me feeling even more alone in The Library to scribble out the suggested solutions to the 2013 O Level AMaths 4038 Paper 2, with the lian-ish techno playlist being played on the speakers overhead to keep me alert against careless mistakes.
Thus, for many, ends one of the most intense O Level weeks in living memory.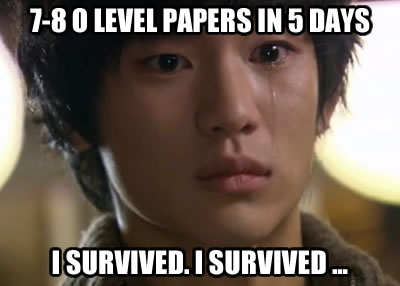 And yet there's more to come.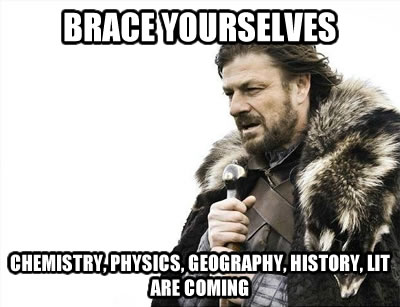 And then beyond …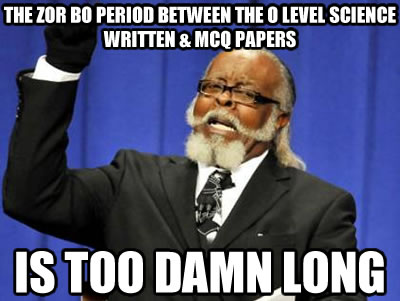 Putting whoever is the sadistic O Level schedule planner aside, not matter how tired or deflated you are, it's important you keep your focus to the very, very end.
So for those of you who need a bit of help to stay focused till the very, very end, here's a bit of a shameless plug for our upcoming intensive science MCQ sessions (with small class sizes) to help out the very, very nice Science tutors at The Temple 😀
All THE VERY BEST FOR YOUR REMAINING PAPERS!.
Meanwhile the ceaseless work on the Facebook wall continues.
Now to rush to the United Square foodcourt before it closes *gulp*
---
*HARD POWER OFF*