… continued from here.
*BANG* *SLAP*
Professor Loi, I managed to start it up again!
said The Expedition Leader as a logo of a fruit lit up the dusty screen of the iPad Air.
What have I always told you about China-made nuclear products? *tsk tsk*

Anyway, let's see what happened on O Level EMaths Paper 2 in 2013! I can literally feel their excitement a millennium later!

*giggles and jumps up and down like a siao char bor*
---
23 Oct 2013
The Walls Whisper My Name
The last AMaths student has just left The Temple, leaving me alone to scribble out the much-demanded 2013 O Level EMaths 4016 Paper 2 suggested solutions, under the glare of the majestic Wall of Gratitudes.
Fending off the irritating drilling from the renovation works at Udders Ice Cream downstairs, as well as the despairing fact that the United Square foodcourt has closed for the day (which means another 吃风 night), I focused on the task at hand, with only the silent encouragement from the words on the Wall to spur me on …
Click the

button and grab it here!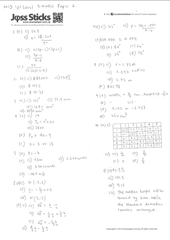 Access it
here
if you're having trouble accessing it on Facebook using your state-of-the-art smartphone 🙁
As usual, please, please leave a comment should you spot any mistake in the solution. AMaths joss sticks sessions ended late tonight 🙁
Note:
Before you ask questions like "I lost x marks in Paper 2, can I still get A1/A2/B3/B4/pass?" or "What is the cutoff for A1/A2/B3/B4/C5/C6/D7/E8/F9 this year?", please understand that Miss Loi is NOT the Bell Curve Goddess.
Please also understand that, unless things have changed, there is no half-mark awarded in O-Level Maths. Also it is nigh impossible for ECF if the part involved only carries 1 mark.
I wish all those taking AMaths Paper 1 tomorrow All THE VERY BEST.
Till the next journal entry …
---
*self power-off*