PROPERTY OF THE SEOUL METROPOLITAN POLICE AGENCY
*************************************************

CASE NO.: 110629
DATE: 29 JUNE 2011
LOCATION: 서울특별시 남산 남산공원길KM 3
(KM 3 NAMSAN PARK WAY, NAMSAN-DONG, SEOUL - 300M FROM SEOUL TOWER)

DESCRIPTION: UNPUBLISHED BLOG CONTENT RETRIEVED FROM IPHONE RECOVERED AT LOCATION

*************************************************


Life under Project A is tough.
When Miss Loi was being tricked into selling The Temple to the Takahashi brothers, little did she know that she had sold herself to a life of servitude.
Since then she has been banned from all blogging activities, and her usual shopping trips and Tuesday day-offs have been cruelly rescinded.
This was done, in her new bosses' opinion, so that she can focus on her new role of "leading the company's educational development and strategy in Singapore" – which currently involve very long hours of Leticia Bongnino-like chores – from scurrying around to pour sake into the brothers' glasses whenever they're empty, to carrying their young nephew's schoolbag on his way to the Singapore Japanese School, to washing The Temple's corridor as well as clean out the lizard **** from the corridor lights every Sunday 🙁
So imagine her unbridled maid tutor-like joy when they 'magnanimously' allowed her to finally take a break and go on a trip to South Korea, only because it was her birthday (Oh thanks for all the birthday wishes!).
.
.
.
---
Unfortunately, any semblance of 'body' in her hair-do was instantly annihilated by the buckets of rain that fell on her the moment she landed in Seoul. As a result, she had to flee to the shelter of her hotel room, where she took a warm shower, grabbed a cup of coffee, and proceeded to spend the rest of the day watching with amusement people's hair-dos being annihilated by buckets of rain falling on the streets below.
By the second day, she knew that she had definitely been on better trips to Korea.
The rain finally eased on the third day, and Miss Loi (along with fellow guests) slowly emerged from her (by now very familiar) hotel and ventured outdoors to visit some of the world-famous tourist sites that Korea is known for.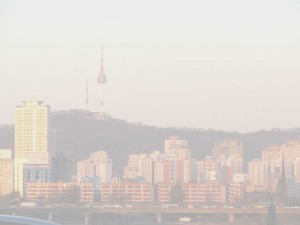 Like the world-famous Gyeongbokgung Palace.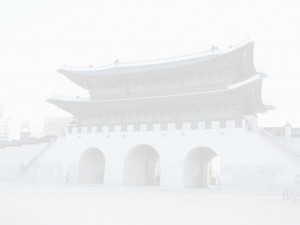 And the world-famous Banpo Bridge Rainbow Fountain that has been featured in many romantic Korean dramas.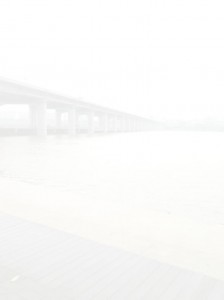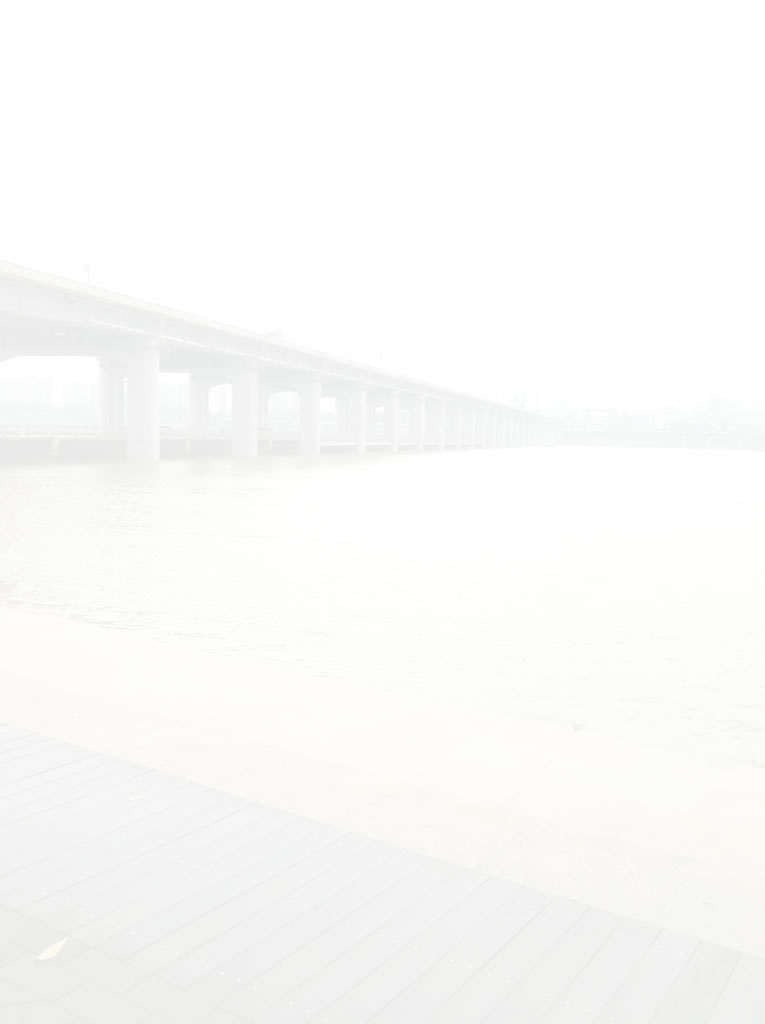 This time, she even made it to the world-famous tour to 'view' the world-famous North Korean border at Panmunjom. At least she was spared from further fog-induced cataract vision during the Cookin' Nanta! performance (which was hilarious BTW).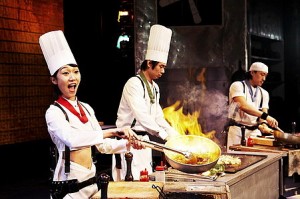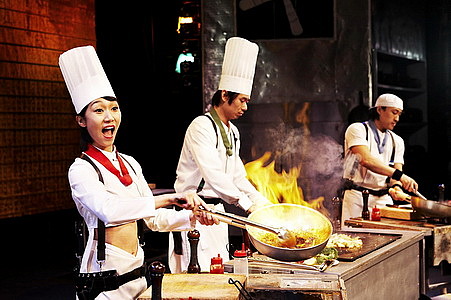 But when the fog ruined her planned birthday dinner with a 'romantic view' at Namsan Seoul Tower, she decided enough was enough and proceeded to return to her hotel.
Unfortunately, that happened to be the moment the fog was at its thickest yet – smothering the slopes and engulfing Namsan in a tight embrace as it rolled in like a scene off a Stephen King movie.
Nevertheless, she set off firmly in what she believed was the direction of the taxi stand. Such was her desire to return to her warm hotel room that a long-forgotten incident of her being discovered holding a map upside-down remained … umm … firmly forgotten.
Slowly but surely, the path got darker and the crickets chirped louder, but Miss Loi was dead sure that the taxi stand was still 'just around the corner'.
The fog got to a point where she could barely make out the intricate patterns on her manicured nails, and it took a distant howl from an unknown creature to remind her that her 'corner' could not be farther away.
With thoughts creeping in of werewolves and zombies and that evil girl from A Tale of Two Sisters lurking just beyond, her pace got faster and her heart beat louder.
Realising in panic that she might be lost, her 'mental compass' (if one exists in the first place) went into a tailspin as she spun round and round (like a record, baby right round round round) across bearings 000°-359° in search of any sign of life within the shapeless fog – Blair Witch-style.
Just when she was resigned to spending her xth birthday night cold and alone (maybe not!) in the woods, the unmistakable roar of an engine broke the silence and salvation duly arrived in the form of a black taxi that pulled up alongside her.
Ignoring every warning from her mother about "not hopping into mysterious cars", she launched herself into the backseat of the mysterious taxi and shouted the name of her hotel to the driver, who then turned around and muttered to her in Korean something about the fare.
Being pretty used to the cheap taxi rides in Seoul and desperate to get out of this godforsaken place, the fare was the last thing on Miss Loi's mind so she impatiently told the driver to get moving.
The smooth rev of the accelerating taxi couldn't have sounded sweeter, and she was further delighted to find a mini-TV screen embedded in the seat in front of her – so she leaned forward to catch the local news that happened to be broadcasting at the time.
With her rudimentary Korean and from the TV images on the screen, she managed to roughly piece together the following breaking news story:
… several people are missing … all of them were last seen boarding a taxi … police on the hunt for a mentally-unsound taxi driver … police appeals to public to report immediately if they see the following person … *shows file photo of suspect* …
… who happens to be the taxi driver in front of her!!!
Having heard the news himself, the taxi driver smiled and said to her in halting English,
Don't worry I only punish those who cannot pay. You rich tourist sure can pay! *points to fare table on window*
당근 Taxi Company (Fare Table)
Distance
Meter Readings

(Korean Won ₩)

1st 100 m
2
2nd 100 m
4, 6
3rd 100 m
8, 10, 12
4th 100 m
14, 16, 18, 20
…
…
Note: This means the meter will start at ₩2, jumps to ₩4 (at 100 m), jumps to ₩6 (between 100-200 m), jumps to ₩8 (at 200 m) …
Total fare = Sum of all the meter readings from the very first reading to the final displayed reading.
E.g. If meter reads 12, total fare = 2 + 4 + 6 + 8 + 10 + 12 = ₩42.
---
From the GPS in the taxi, Miss Loi was exactly 3 km from her hotel the moment she boarded the taxi.
Express in terms of n, the first meter reading of the nth 100 m. Hence state the taxi's meter reading at the 3 km mark.
Express in terms of n, the sum of all the meter readings from the 1st 100 m to the (n − 1)th 100 m. Hence state the total taxi fare at the 3 km mark.
As she watched with indescribable fear the taxi meter jumped and jumped and jumped at an astonishing rate, she hurriedly called Mr Loi for help.
BRO! HELP! I'M CAUGHT IN A TAXI DRIVEN BY A MAD MAN! AND IF I DON'T HAVE ENOUGH MONEY TO PAY HIM YOU WON'T SEE ME AGAIN!
Yeah yeah yeah, another of your silly April Fools' jokes. It's already July for goodness sake!
I'M NOT JOKING! I NEED TO CALCULATE IF MY ₩200,000 IS ENOUGH FOR MY 3KM JOURNEY! I THINK NEED TO USE A.P. IN 'A' LEVEL H2 MATHS! BUT I'VE LOST TOUCH ALREADY SINCE I HAVEN'T BEEN TEACHING H2 MATHS FOR A WHILE!
Oh that's simple. You just have to first identify the pattern flow, then determine the total number of terms in the progression …
***** Battery Flat *****
.
.
.
*************************************************
THE SEOUL METROPOLITAN POLICE ARE APPEALING TO THE PUBLIC FOR HELP IN DETERMINING THE FATE OF VICTIM #6.
ALL STUDENTS AND MATHEMATICS ENTHUSIASTS WITH THE KNOWLEDGE TO SOLVE THIS CASE ARE STRONGLY URGED TO IMMEDIATELY LEAVE YOUR ANSWERS (WITH WORKINGS) IN THE COMMENTS BOX BELOW.