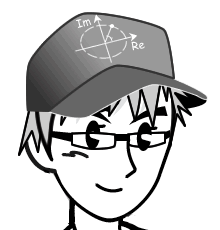 Hello everyone.
This is Mr Loi and I'm a full-time tutor with more than 13 years of experience, specializing in A-Level H1 & H2 Mathematics.
I've been roped in recently to help out at Miss Loi's Temple, and given that my sister is currently busy with calling up everyone on her long waiting list, I've been given extra work asked to write something on this blog in her absence.
Having just gone through some of the lamest most bizarre articles I've ever seen on this blog, ermm … I really don't know where to start.
But since the H2 Maths Paper 2 is going to be held tomorrow, I thought I might just leave you with a list of pure maths topics that didn't appear in Paper 1 (and what I think might come out in Paper 2):
Inequalities (Modulus Function)
Parametric Equations (Tangent/Normal, Volume of Revolution & possibly together with Integration by substitution/part)
Complex Numbers (Argand Diagrams, Loci)
Recurrence Relationships (Limit/Convergence) – 见机行事吧!
Matrices/System of Equations (Application-based)
Partial Fractions (Binomial Expansion)
Σ Notation (Method of Difference)
Differential Equations (Application-based)
Functions/Graph Transformation
At the same time, I've also worked out the solutions for Tuesday's H2 Maths Paper 1. Do check if they tally with your answers and inform me if you have discover any mistake. Also, like what my sister have said, feel free to discuss in the comments below should you disagree with any of the answers/methods described within.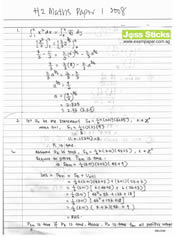 Ok that's all from me for now. Happy revising your tutorials and all the best for your Paper 2 tomorrow!
P.S. I find that baseball cap pretty lame and silly. I will try to get the designer to remove it from my head soon.