For 2007 O-Level students in Singapore, Tuesday was an important day when the Joint Admissions Exercise (JAE) results were released, when their places in the institutions (hopefully of their choice) were confirmed, when they can finally leave their O-Level lives behind and focus on that chick/hunk they have been eyeing throughout the PAE period.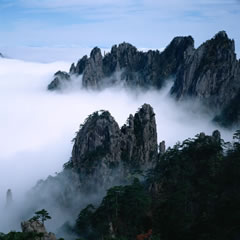 For a particular Student, it has always been his life-long dream to study in Elite Junior College (EJC), nestled high in the mountains above the clouds where elite eagles soar, where students there were taught the legendary Four As Guaranteed Explosive Mugging Technique that would ensure their A-Level success.
He was quietly confident that, with his raw L1R5 score of 7, he would claim his place among the elites at EJC. After all his dad was an elite EJC alumni who got in with an L1R5 score of 9 decades ago.
So it came as a total shock to him on Tuesday when he was posted to Non-Elite Junior College (NEJC), nestled in a kampung by a muddy river bank where chickens roam.
Undeterred by this setback, The Student, together with his dad, made a great journey across the plains by MRT, and climbed a thousand steps up the mountain to the gates of EJC, where they sought to appeal his posting before the sagely principal of EJC.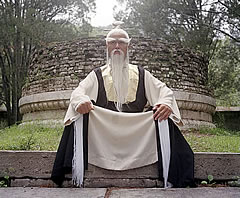 Predictably, the principal turned them away, informing them that all places in EJC had already been filled by guinea pigs IP students as well as those who got their L1R5 minus-ed here minus-ed there through being former students of Elite Secondary School (ESS) and a host of other things.
But such was The Student's determination to meet the hot girls of EJC master the Four As Guaranteed Explosive Mugging Technique that he vowed not to leave till he was accepted, despite his dad's protestation that they were going to miss the last MRT train home.
And so for days and nights they knelt outside the gates of EJC, father and son, battled by the howling rain and ogling at passing EJC girls for temporary respite, imploring the principal to accept The Student.
By the end of the third day, the principal was sufficiently disturbed from his sleep by their constant KPKB moved by The Student that he threw him this math question, promising his acceptance into EJC if he could answer it:
The angles A and B are such that
A + B = 120o
cosA + cosB =

Show that

Hence find the possible values of A and B, given that 0o < A < 120o and 0o < B < 120o.
The principal chose this question as it happens to be on the list of assumed knowledge for the H2 Mathematics Syllabus. It also hails from the New O-Level A-Maths Syllabus, where the Factor Formulae are now included in the Trigonometry component.
So to enter EJC, apart from knowing the trigonometric values of special angles (hope he brought his textbook along!), and remembering that All Science Teachers are Crazy Diagram, The Student also has to utilize one of these Factor Formulae (especially when something like cos A ± cos B occurs in the question):
sin A + sin B ≡ 2 sin(

) cos(

)
sin A – sin B ≡ 2 cos(

) sin(

)
cos A + cos B ≡ 2 cos(

) cos(

)
cos A – cos B ≡ -2 sin(

) sin(

)
But surprise, surprise. Since he belongs to the 2007 batch of students who took the OLD A-Maths Syllabus, like many JC1 students right now, this is totally alien to him – which is why he needs YOU current O-Level students to help him get into EJC!
Meanwhile,
Good luck to those of you awaiting your appeal outcome this week!
P.S. Do note that the above story does not accurately reflect the actual JC appeal process in Singapore.