It's my annual hello to all of you again.
While my sister has churned out her O Level A/E-Maths solutions with much fanfare, here's my little contribution to all our A Level comrades this year.
Click the

button and grab it here!
Latest version:
1.1:

Q6(iii) – amended working step n = lg1000/lg2 to compare 29 = 512 and 210 = 1024, in order to comply strictly with the "No Calculator" requirement in this question.
Q11(i) – improved descriptions of the tangents (sorry couldn't write straight that night *sigh*)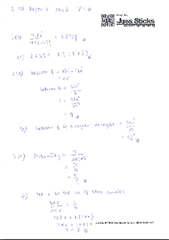 Access it
here
if you're having trouble accessing it on Facebook using your state-of-the-art smartphone 🙁
As usual, all yim yim jim jim scrutinizers please leave a gentle comment should you spot any mistake in this set of suggested solutions, which was produced well after my last class at the end of my tiring day *rubs eyes*
Now go revise your
AP/GP
Integration by parts/substitution/ Volume of revolutions
Summatioon (Method of Difference)
Complex Numbers (Argand diagram)
All the best for your Paper 2!