We've been asked on our Facebook wall.

We've been repeatedly asked on this blog's comments sections.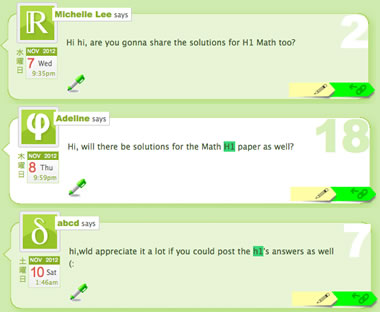 Errr … we've even been pui-ed for this 🙁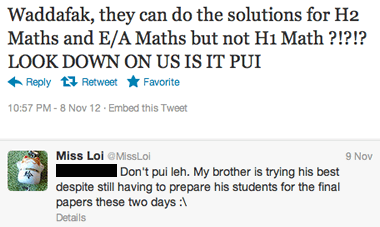 Lest you feel forgotten, abandoned or unloved, let me assure the H1SD Maths Generation that you were never far from my mind while I toiled through the H2 solutions as well as my tuition classes in the past days.
Ok 废话少说, here's the stuff you've been waiting for.
Click the

button and grab it here!
Latest version:
1.1:

Q9(ii) – added "the advertised price decreases as the car's age increases in a linear fashion" in response to this.
Q11(ii) – corrected the typo "insufficient evidence" to "sufficient evidence" in the concluding statement of the hypothesis test.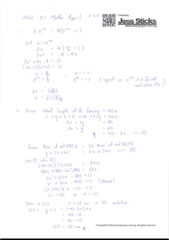 Access it
here
if you're having trouble accessing it on Facebook using your state-of-the-art smartphone 🙁
As usual, please leave a gentle comment should you spot any mistake in this set of suggested solutions.
Now to attend to the pile of comments *rubs eyes*
All the best for your remaining papers! Freedom (or the SAF) is near!