如有雷同纯属巧合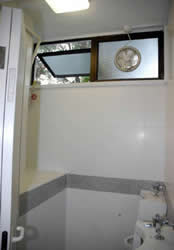 On a day when Singaporeans were admiring the modern contemporary design and user-friendliness of a certain toilet, Miss Loi was shopping for her new collection of clothes at a boutique in Orchard Road – something she had planned to do all along over a period of time.
As fate has it, a confluence of factors made it possible for Miss Loi to shop this day, namely: 1) The new collection has just arrived, 2) There's a store-wide sale going on, and 3) her tuition session has just been postponed.
A sexy set of yellow top and a pair of green bottoms caught her fancy, and she proceeded to try them out in the smallish fitting room, after being accompanied there by the store's Ah Lian sales assistant.
After locking the fitting room door and flipping her set of clothes over it, Miss Loi suddenly detected a faint burning smell coming from beyond the room.
Sensing danger, she desperately tried to unlock the door but as fate would have it again, another confluence of factors contrived to land her in trouble, namely: 1) A fire had started in the boutique, 2) the door lock was stuck, and 3) she neither had the space nor strength to kick the door open.
To make matters worse, she got the following reply when she shouted to the Ah Lian sales assistant for help:
Sorry I need to call my boss first to see if she allows me to kick open the door! Wait the door damaged and she cut my pay how?!
Just when all hope seemed lost, she looked up and spotted a stylish un-grilled window on the wall! Using her powers of mathematical geometric projection …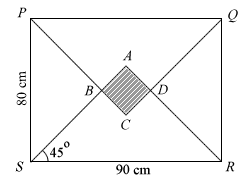 PQRS is a rectangle. The window ABCD is a square. M is the mid-point of PS.
Prove that ΔPBS ≡ QDR and state the case of congruency.
Calculate the length of BM and hence, calculate AC.
Find the area of the square ABCD.
Given that a vain Miss Loi has always known herself intimately (mathematically speaking) and that the largest cross-sectional area of her *ahem* lithe figure is only 30 cm2, should she attempt to escape through this window, or wait for the Ah Lian to get permission from her boss?
A quick decision is needed, for there are only 11 more minutes before the fire overcomes the boutique!
---
IMPORTANT: To add to the congested confluence of factors, in a fit of panic, Miss Loi has suddenly forgotten all her trigonometry formulae!
But fortunately this can be done by simple calculation using Similarities & Congruencies concepts learnt in Secondary Two, where students are typically not taught the likes of Trigonometry and Pythagoras' Theorem yet.
So in a desperate bid to solve this, Miss Loi has to recall these hieroglyphs: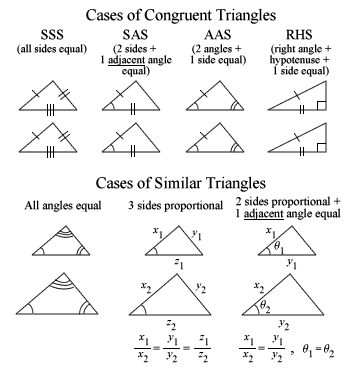 *Please, please remember that for all cases involving two sides, the angle has to be adjacent (i.e. in-between the two sides concerned)!
Lastly, note the word hence appearing in the question, and recognize that, unlike some toilets, not all diagrams are user-friendly enough to include all information from the question (e.g. the whereabouts of point M) → write down all unrepresented info in the diagram as soon as you see them in the question to prevent yourself from getting confused later (especially in your upcoming Mids).