E-Maths Graphs questions may look intimidating to some students but they are actually quite straightforward and are often restricted to only a few marks in Paper 1 – leaving them with the dubious honour of taking up the most paper space but offering the least marks.
Think of them as marks on a platter, and you don't really need to be an artist to sketch well.
Nonetheless these are the if-you-got-study-then-you-will-score type of questions, so you die die have to get yourself familiarized with the 12 Graphs of Functions in your text book.
But do bear in mind that their simplicity may make some evil examiners so ashamed of themselves that they have to resort to some lame twists just to squeeze out that extra 1% of your brain juice. As with many of Miss Loi's questions, always remember the actual exam questions will seldom look the same as what is in your textbook, but with an additional step on your part, you'll find that they are actually the same thing!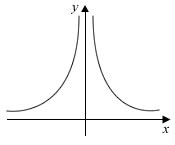 The sketch represents the graph of y = xn.

Write down a possible value of n.

The point (1, 2) is marked on the diagram below. On the diagram, sketch the graphs of

y = (1/x) + 1
y = 2x
P.S. Before any of you A-Level student, or Uni Math Major, or PhD or whatever start screaming "Walau! Don't insult my intel! My grandmother also can do this!", do note that we are talking about Secondary School E-Maths level here.
P.P.S. Miss Loi understands that not everyone is proficient with an image editing software, so should you wish to 'sketch' these out in the comments, maybe you can answer the way this student did 🙂

(click on image to view larger version)