Tsk tsk.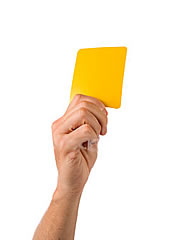 Over the weekend Miss Loi 'walked out' on one of her students. Reason being when Miss Loi turned up for the tuition, what she saw was most homework not done, questions answered half-heartedly without bothering to check through, question ask A answer B (答非所问! 🙁 ) and basically endless rolling acres of dazzling white pages crying out for Miss Loi to come fill in the blanks.
Maybe your ex-tutor likes to constantly stare at some distant point out of the window, polish her nails, take 'power naps', help herself to that expensive couch in your house, or simply admire your cool posture when you do your homework during your tuition. Why waste money for tuition when you only need someone there for chit-chat? Please bear in mind that Miss Loi is paid to tutor you, and that means your entire tuition session will be spent on teaching and discussion, and NOT doing your homework for you!
So do note that spoon-feeding is definitely not in Miss Loi's vocabulary. It takes two hands to clap – Miss Loi can only help you if you help yourself. Miss Loi will say that you've made it only when you can become independent and be able to do your own revision even when Miss Loi is not beside you. What's the point of sounding and looking so smart and intelligent during the tuition session and then becoming totally lost and back to zero again when Miss Loi is not there??? Like that might as well ask Miss Loi to take exam for you (even better right)?!
This time yellow card only. Don't make Miss Loi red card you next time!
P.S. Miss Loi will think you look the coolest when you can show her your finished homework before the tuition start.