Hope everyone at The Temple has enjoyed the geometrically circular goodies that were dished out this week.
And since mooncakes are thought to be "heaty", Miss Loi thinks it's best to serve them in sector form, together with other sweet little snacks 😀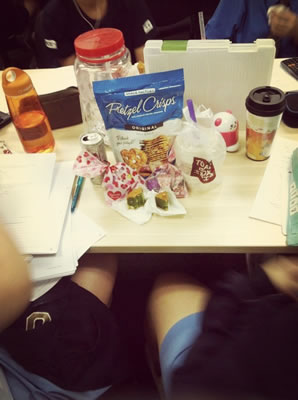 In any case, Happy Mooncake Festival everyone!
P.S. While she looks up at the big, round full moon tonight and begins to think of a Plane Geometry problem, she would like to wish all the very best for the 决战 that will commence when this same moon reaches its THIRD QUARTER phase this month!