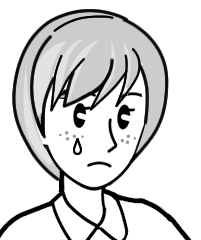 There she goes … there she goes again …
As mentioned previously, time and time again like the famous tune at the time, she blazed through all tests, exams, and even an art competition like a teenage riot.
So much so that she made it deep into Upper Quartile territory in a National Examination's Cumulative Frequency Curve, and (with a huge sigh of relieve) she gladly gave up her hideous green/yellow combo for the pure angelic Championship White uniform of her next school – but had to pay a tragic price when draconian school rules decreed that her twin 发娇 ponytails must go.
Thus it was a period of change.
A time when the squabbling Ahmad, John & Gopal were replaced by the cryptic x's & y's in Algebra, and when English compositions moved beyond "My Family" and their stereotypical outings to the beach.
A time when she grew tall enough to join the school's basketball team (though her skills belonged to another story). A time when some semblance of a voice finally came from her mouth when the national anthem was played.
A time when new friends were made. Friends with Mandarin accent that didn't sound so weird anymore. Friends whom she would regularly hang out with at McDonald's. Friends who had bought her her very first birthday presents on the second-last day of June.
It was a period of change.
It was the time when the Berlin Wall fell. A time when the quarrels back home grew louder and more frequent, and when the magical increase of her POSB account balance became less and less frequent.
To be continued …